Using Your Conservatory All Year Round
https://pureconservatories.co.uk/wp-content/uploads/2016/11/leka-roof-internal-pure-wirral.jpg
1024
683
Kevin Rigg
Kevin Rigg
https://secure.gravatar.com/avatar/a168b99a92cc25f70738184a4eca67aa?s=96&d=mm&r=g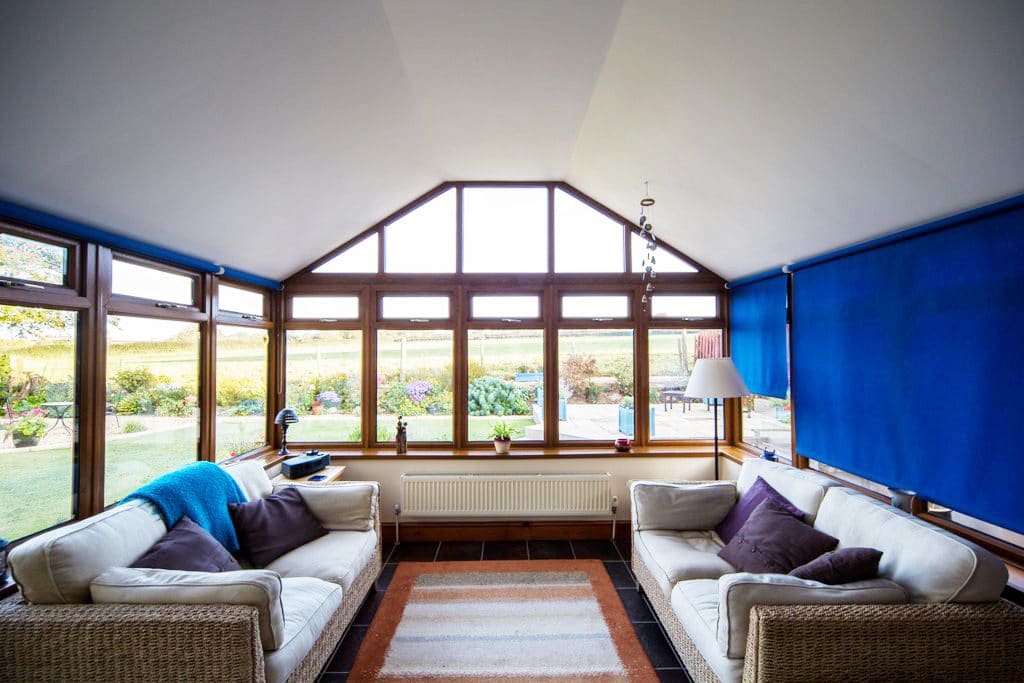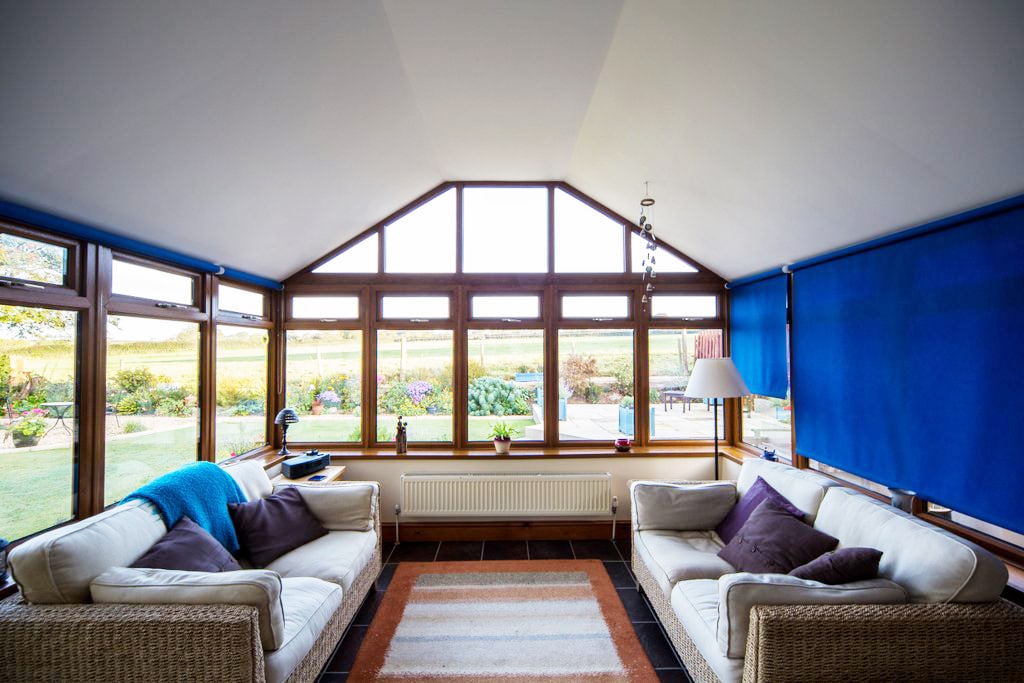 You added the extra space to your home so you can get the best use out of it but now it feels like it's a waste of space because it's either too hot or too cold to use all year round, does this sound familiar?
It's frustrating not being able to use your conservatory all year round, especially because your conservatory was supposed to be a great investment.
What can be even more frustrating is not knowing what you can do about it, do you replace it with a modern version? Change the glazed roof to a plastic version instead? Do you knock it down and build an orangery or extension to replace it?
Thankfully there is actually a very simple solution – the Leka roof system.
The Leka system not only is a fantastic solution for enabling you to use your conservatory all year round but it also makes your conservatory look beautiful and gives it a more modern look too.
---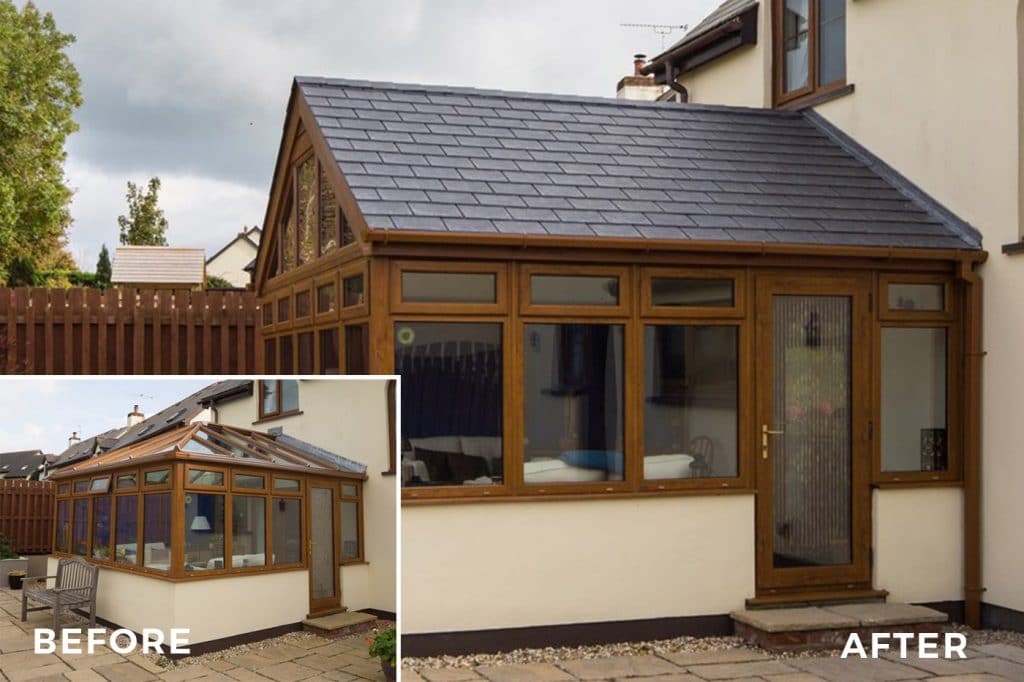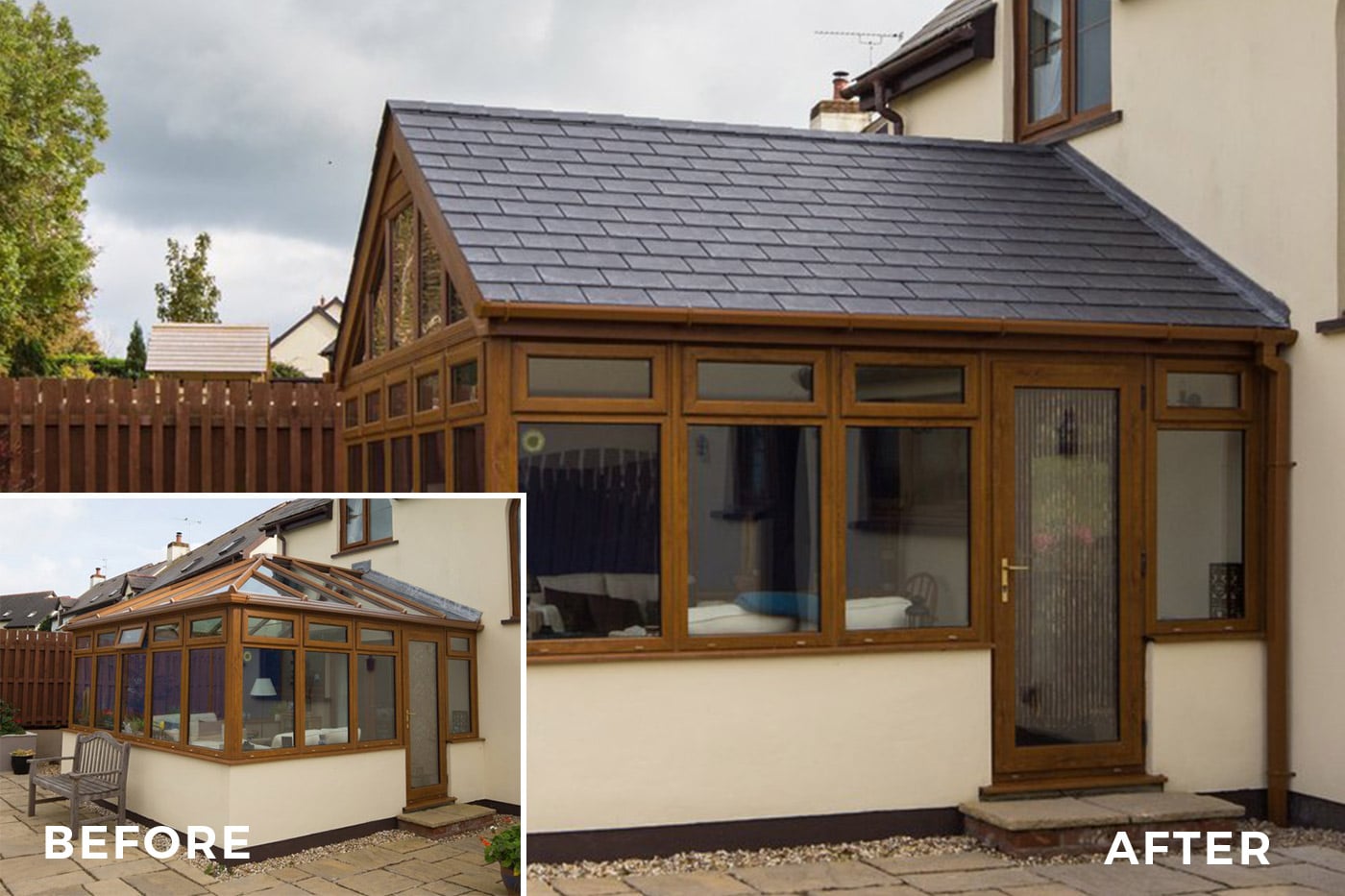 To book a no-obligation on-site visit, please call 0151 327 8095 or send us a message below.
---
The first thing to look at is how heat escapes in your conservatory and why it becomes too cold or too warm.
Dwarf Wall – A dwarf wall is the low wall that your conservatory frame is placed upon. Brickwork is more efficient at retaining heat than glazing but because it only makes up a small part of the overall structure it is not a perfect solution for energy retention and therefore plays a part in how efficient your conservatory is.
Walls – The walls in a conservatory are another way for energy to escape, of course heat can be transferred through the brickwork from your home but this is yet another way for energy to be leaving your conservatory.
Roof – Heat rises and escapes through a roof which is not sufficiently insulated and this is none truer than in a conservatory. Most conservatories especially older ones without a modern roof adaption will lose their heat through the glazing and the roof; a glazed roof also serves as a way for heat to enter your conservatory and traps the energy inside making a conservatory uncomfortably hot at times.
Glazing – A conservatory by it's very definition is mostly glazed and although this looks lovely it's a natural way for the heat stored in your conservatory to leave, it's also another way for heat to enter along with sunlight trapping the energy inside and contributing to the problem of not being able to use it when the weather is particularly warm.
Doors – Doors have a seal where they close up against their frame and this helps retain heat but a door is meant to be open and closed and when this happens heat is lost at a rapid rate.
Interior furniture – The furniture that you place inside your conservatory will also play a part in the energy cycle. More furniture means less space for air to circulate and this can prevent a conservatory feeling too cold.
---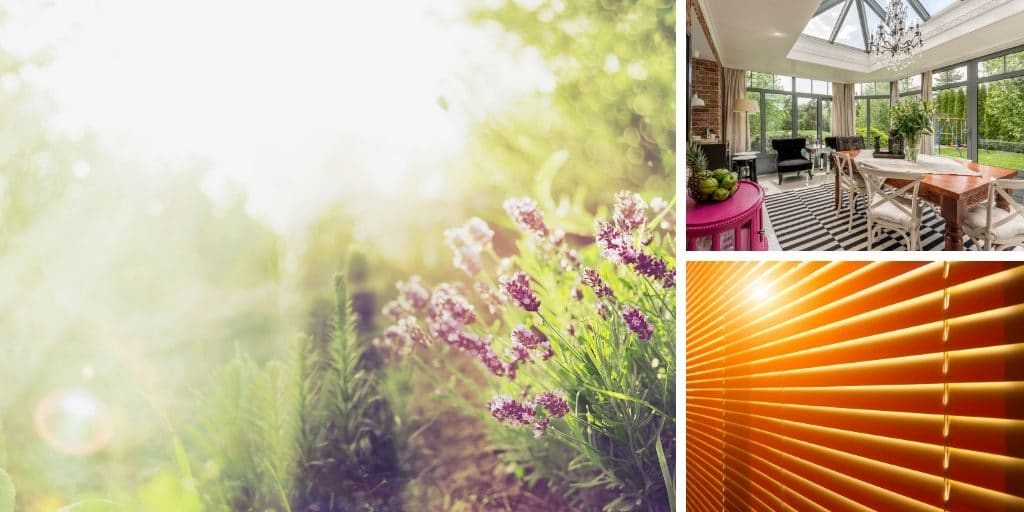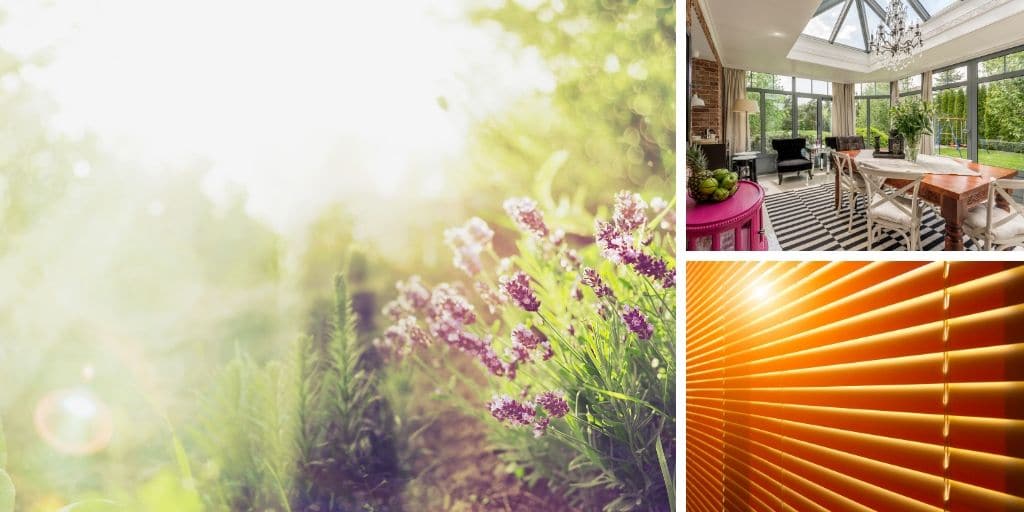 Can You Use A Conservatory in Summer?
People buy their conservatory for the additional space that it creates in a home. It also has the benefit in most cases that they have double french or bi-folding doors that open to the garden making a conservatory a nice place to spend your summer days with the family or relaxing enjoying the space it provides.
Keeping Your Conservatory Cool in the Summer
The sun provides light and warmth and the glazed exterior of your conservatory allows this to penetrate and become trapped within the room, as outlined above there are many ways that energy can escape from your conservatory but glazing also does a good job of retaining a certain amount of heat especially on a hot day. If there is no way for this energy to escape such as the doors or windows being opened then the heat builds making it uncomfortable and the best way to reduce the temperature is by opening windows and doors.
In itself this can create problems for hay-fever sufferers or for security reasons you may not want to keep your windows or doors open, especially at night – but the following morning your conservatory feels like you are walking into an oven the next day.
---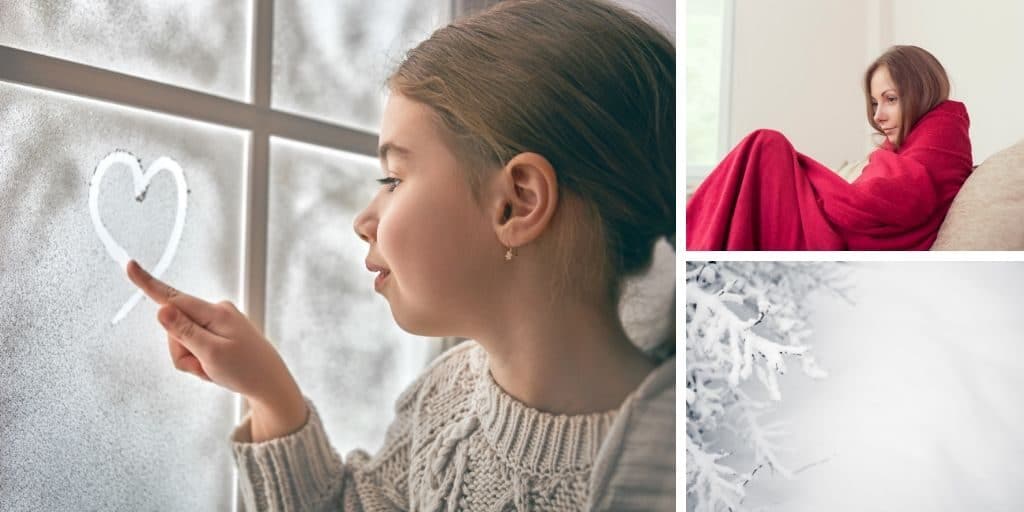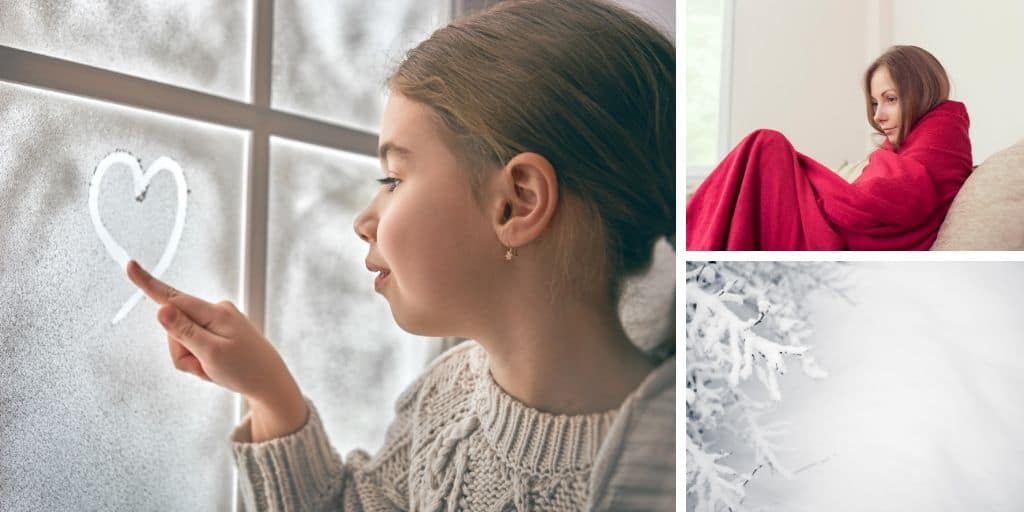 Can You Use A Conservatory in Winter?
Yes you can but for the same reason as summer usage the factors outlined above make your conservatory less than perfect when it comes to heat retention which means you will normally have to find a way to warm your conservatory up, usually by introducing radiators or other form of heating.
Keeping Your Conservatory Warm in the Winter
Glazing & Doors – There are lots of ways you can heat a conservatory in the winter and we've already outlined some of the natural ways a conservatory retains it's heat / energy but glazing is not the most efficient way to retain heat and even with double glazed windows and doors heat will still escape.
Your Conservatory Roof – We all know that heat rises and this naturally will pass through your conservatory roof which is why modern conservatories are mostly built with poly-carbonate or other plastic type roof, however here at Pure Conservatories we have a much better solution – the Leka roof system.
Underfloor Heating – Another way you can heat a conservatory in the winter is with underfloor heating which feels nice under foot and does away to an extent with the need for radiators but this still does not prevent the heat from leaving through the roof or windows (particularly the roof), again we have a fantastic solution for you.
---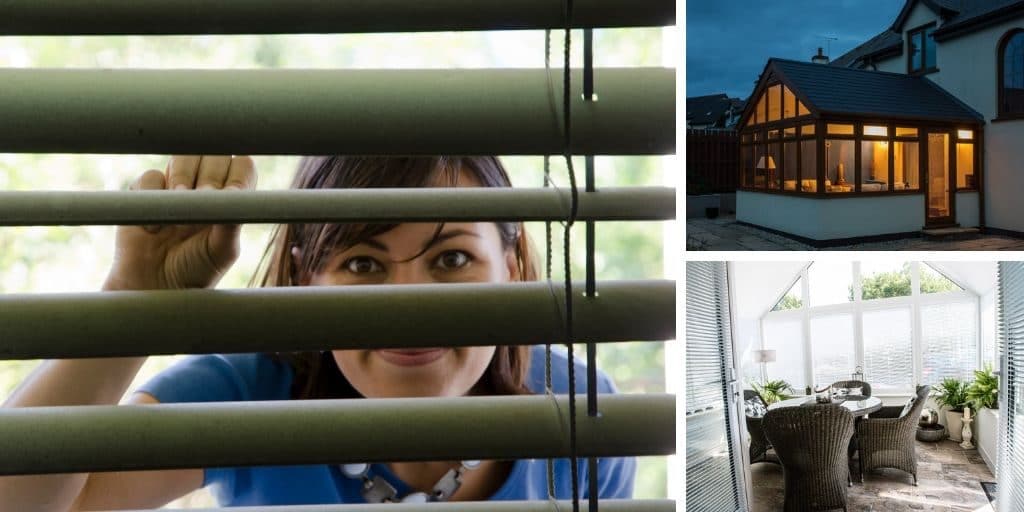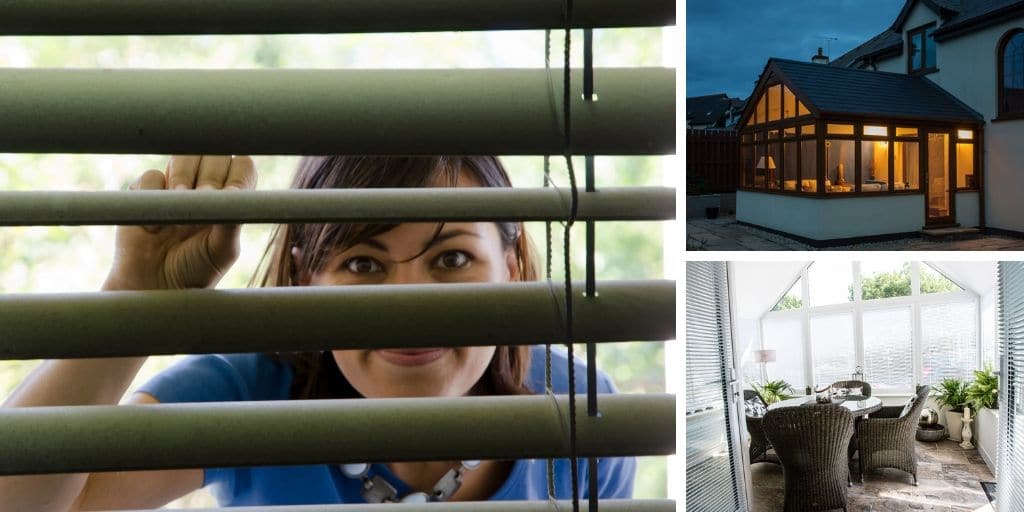 Conservatory Blinds
Many people use conservatory blinds and these provide a way to stop the sun shining through the glazing which can often make the TV too difficult to see properly. Blinds also provide privacy and come in a wide variety of types but they don't add too much in the way of energy efficiency.
Create Yourself A Modern Conservatory
A conservatory has a lifespan to it and they can begin to look tired and old, the exact amount of time this occurs varies on a number of factors. Most of the time people will naturally want to replace their conservatory with a more modern version but with the revolutionary Leka system that we champion you can save yourself money and also use your conservatory all year round.
Putting A Roof Onto Your Conservatory
Here at Pure Conservatories we specialise in conservatories but we stand out from our competitors because we want to give you a beautiful space that you can use all year round. You no longer have to battle to keep your warm in the winter and cooler in the summer because we have the perfect solution for you, save yourself some money and contact us for a chat about being able to use your conservatory all year round.
---
The Leka System
The way a conservatory is now built is changing forever thanks to the innovations of the Leka system.
The Leka roof system really is unlike any other on the market and is incredible efficient when it comes to energy. The design is incredibly lightweight and bespoke to your conservatory giving a guaranteed exemplary standard of fitting.
Most alternatives roof systems use aluminium or timer to construct the roof frame but the Leka system uses Glass reinforced plastic (GRP) which eliminates the risk of issues such as wood rot, swelling, condensation, cold conduction, sweating and damp. Not only does it also have a better energy rating than any other roof type but thanks to the elimination of a plywood structure it lasts longer too.
You may still be considering a standard tiled roof for your conservatory but there is another reason why you should still consider the Leka system – they have produced their own insulated finishing board for the roof which is 1/3 lighter than standard plaster board. This whole system gives your conservatory a significantly higher lifespan and comes with a 40 year warranty.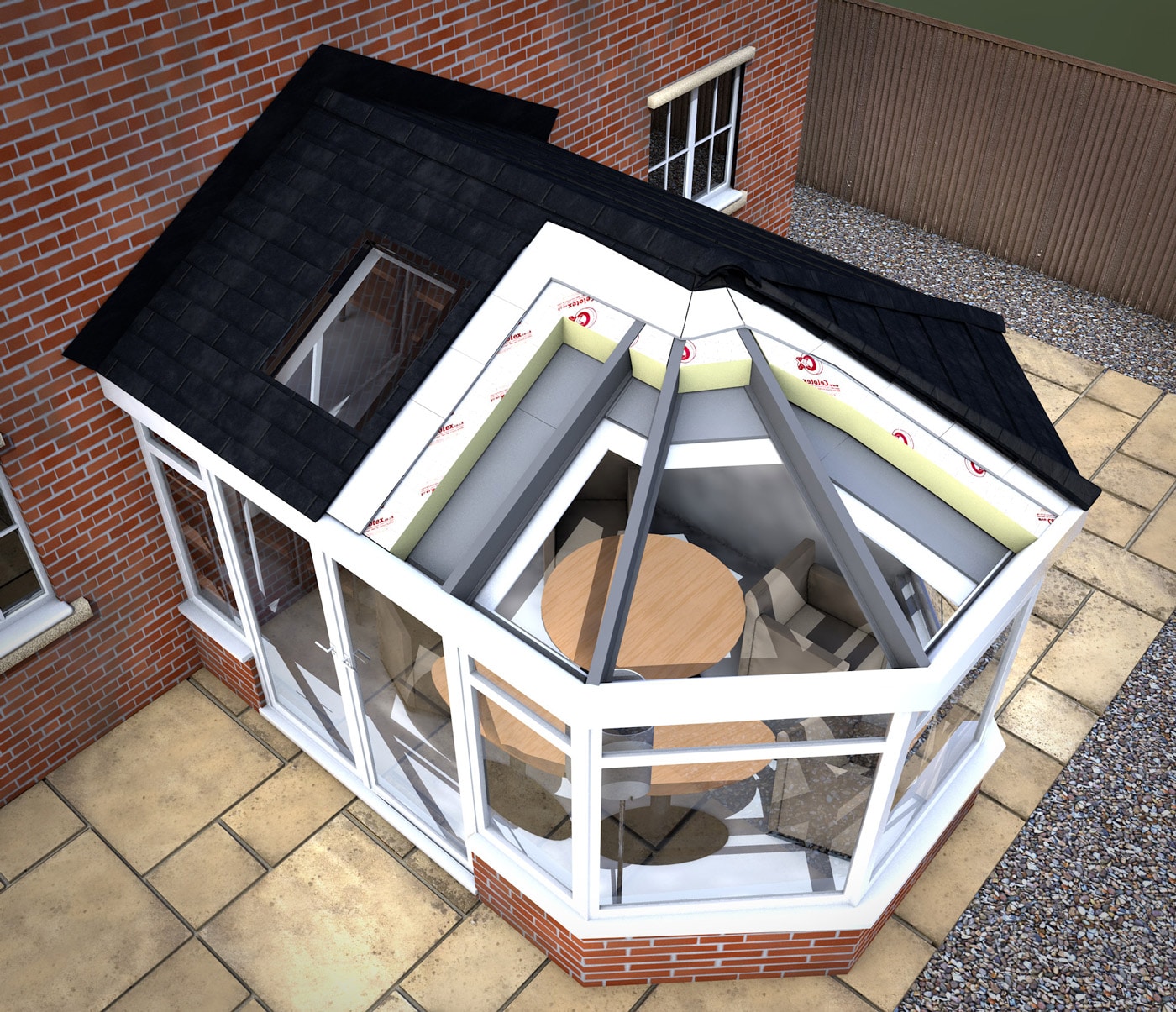 With the innovative LEKA products throughout and combining insulated sheets with Celotex insulation the LEKA system has fewer elements to install onsite which speeds up your installation timings. The average installation only taking 2-3 days including removal of your old conservatory roof and a full deep clean before we leave.
People Also Ask:
Is it expensive to replace my conservatory roof?
No and it is much cheaper than having to replace your whole conservatory. Each system is bespoke so it is difficult to give you a price without first assessing your existing conservatory but give us a call, we're sure you will be pleasantly surprised at our prices.
Do you offer your services nationwide?
Not right now no sorry, we mainly operate in the North West i.e. Liverpool, Wirral, North Wales, Warrington, Southport, Shropshire. Give us a call to check if we operate in your area.
Is there a guarantee on the Leka roof system?
Yes, there is a 40 year guarantee on the Leka roof system. It has a patent pending and cannot be matched in terms of it's efficiency and durability for creating a better roof solution for your conservatory.
---
Where Are You Based?
We are based in the Wirral but serve the surrounding areas, see the following pages for more details about our services and where we offer them:
conservatories Liverpool, orangeries Liverpool, conservatories & orangeries Chester, conservatories & orangeries Wirral, conservatories & orangeries Warrington, conservatories & orangeries Southport
If you are not in one of these areas please get in touch. These are our main focus areas but we're happy to have a chat about working in your area.